Career Opportunities

Why work at Magus?
Magus is an engineering company dedicated to creating world-class antenna design software. The company is located in the heart of the Cape Winelands in Technopark, Stellenbosch, South Africa. The team of skilled and experienced engineers and software developers enjoy solving challenging problems in a relaxed working environment, the perfect place for young engineers and software developers to grow.
Benefits & perks
25 days annual leave.
Offices are located in Stellenbosch, one of the most beautiful towns in South Africa.
Lunch and beverages supplied daily, including steak/tjops and pizzas once a week.
Best coffee in Stellenbosch made from freshly roasted beans using a state of the art Italian espresso machine.
Exciting team building events during work time like Quadbiking, Clay pigeon shooting, Blokart sailing, A close shave at Mr Cobbs The Barber, local coffee roastery tour, wine tastings and many more...
Excellent amenities and services within walking distance from a gym, hairdresser, doctors and 2 mins drive from a Shopping Mall.
Please email your CV (including Matric & University academic results) to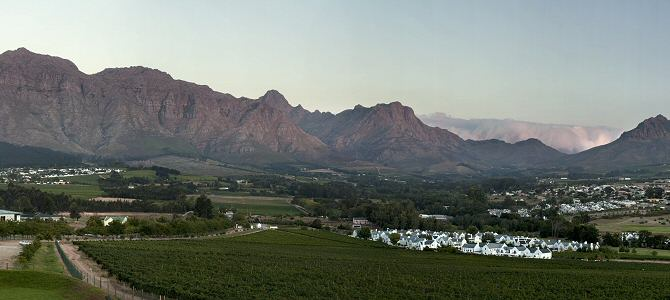 Beautiful scenic view from Techno-park, Stellenbosch.